Any one know what is happening to the land, recently sold I believe, that is bounded by Park Road and Wengeo lane and possibly contains the swimming pool/gym? I have heard a rumour that housing is proposed
A walk up Wengeo Lane revealed the Council notice below, the wording of which makes no sense as it has nothing to do with the A602, unless the impact of more housing, possibly with access from the North end of Wengeo Lane is being contemplated?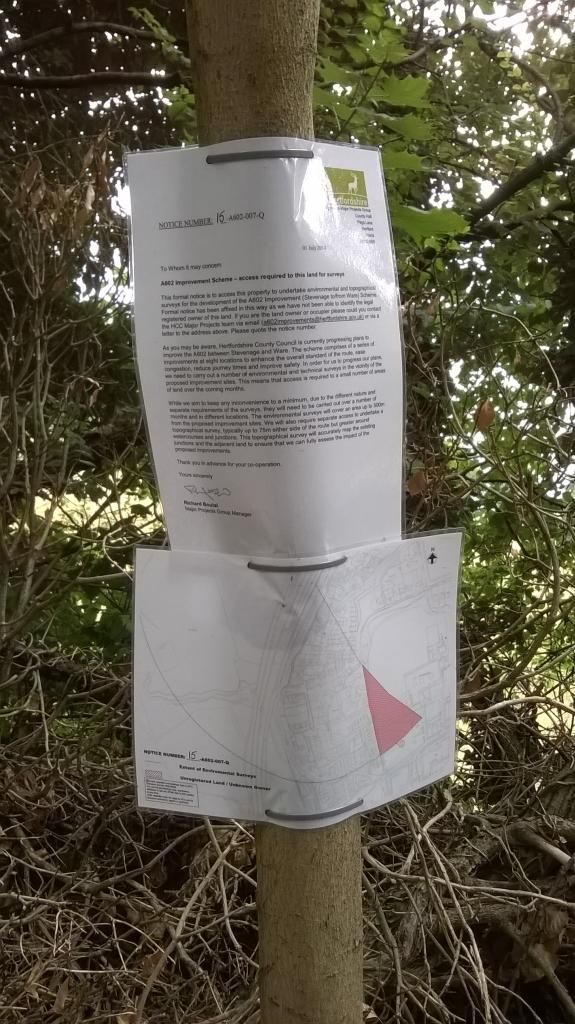 A larger detail showing just the map.
A walk further up Wengeo Lane shows that on another tree, directly opposite the entrance to Wengeo cottage, it would appear that a similar notice has been removed, as three identical grey cable ties are all that is left there.